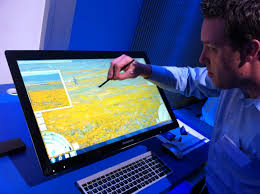 Media Guys is a full service electronic media company focusing on the Internet. Over the last 20 years we worked with many partners, associates and clients in our mission to develop the Internet. We've bought and sold a few domains along way. We have built a few category killing web sites to go with the names.
During this we have obtained many Internet domain names and a lot of experience. Some domain names have been developed into revenue producing web sites. Other names are for sale on our web site.
As media producers we operate our own design studio using Adobe Master Collection software. We produce Apps, Video and Web Sites on Internet servers in the Cloud using "HTML5, CSS3 and Java", aka the latest technology. We have mastered these technologies over the years and do it all ourselves. In doing so we invent new technology and use it to our advantage to keep us on the leading edge of technology.
Our web sites come alive with video, special effects, and compelling content mixed together in a harmonious experience. Your web site will engage visitors and turn them into customers.
Versatile, knowledgable, creative, talented and experienced. That is Media Guys.
The Founder and CEO is Stephen Cheatham. The Media Guys are his associates from many years of media projects.

MediaGuys.com